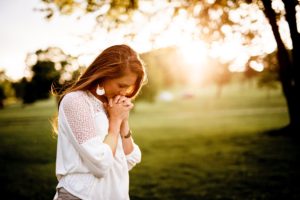 Are you having trouble feeling like yourself?
Stress may make you feel…
Overwhelmed by competing demands

Worried about the future

Unhappy about your position in life

Lonely and isolated

Irritable and angry

A lack of enjoyment in activities
 I can help you…
Find a greater sense of calm and relaxation

Improve your mood 

Improve focus

Improve relationships

Decrease anxiety

Decrease depression

Recover more quickly from stressful events
Making a decision to reach out for counseling is an act of courage and the first step to finding the support you need to bounce back after loss, acute stress or major life transitions. 
"The curious paradox is that when I accept myself just as I am, then I can change." Carl Rogers
People who benefit from individual therapy may be under stress, having relational difficulty, looking for personal-growth, or experiencing a mental illness, such as Depression, Anxiety or Post-traumatic Stress Disorder.
My approach is individually tailored to meet your needs and designed to improve quality of life, self-awareness, and positive feelings such as happiness, confidence and relaxation.  You will learn practical and effective strategies that you can use over the course of a lifetime.  You will also be given resources and home practices to help you learn and grow between sessions.  
 I aspire to provide a client centered atmosphere that is supportive, collaborative, and honest. My approach is to use Cognitive Behavioral Therapy and Mindfulness Based Interventions.
Don't Let Stress Get In The Way Of Self-Care!
If you have questions please contact Jude at jude@akeenmind.com or call 843-364-5921 for a free consultation.
Location is 5200 Park Road, Charlotte, NC 28209 Suite 218. 
Most Blue Cross Blue Shield (BCBS) plans are accepted. For the next few weeks (most likely longer) if your in-office therapy visits are covered by BCBS Telehelath vists will be covered as well. 
Self Pay
COVID 19 Response 
In the wake of the evolving COVID 19 pandemic, I'm offering secure online video chat and phone sessions only.  I prefer to see people in person, however I am doing my best to help flatten the curve. 
How to Connect to an Online Video Session
When you have a TeleHealth/Online video appointment you will click on a link given to you prior to your appointment  Think of this link as a virtual waiting room. After clicking on the link, you are "Checked-In" and I will be with you shortly. You can connect to this platform through your phone, tablet, laptop or desktop computer. While a wired connection is recommended for the highest quality connection, other devices will also work.